There are three ways you can add content to galleries/portfolios.
 Make sure you're logged in. Then browse to the My Files / My galleries panel (browse to My Files/My Galleries from the drop down menu under your avatar). 
1. Select one or more files from file viewer in the My Files panel. Click to select files (hold down control/command for multi-click selects or ctrl/command +shift to select a sequence of files). Under the "Actions" menu option select 'Add to Gallery' and in the pop up window select the gallery to which you want to add your files (second screenshot).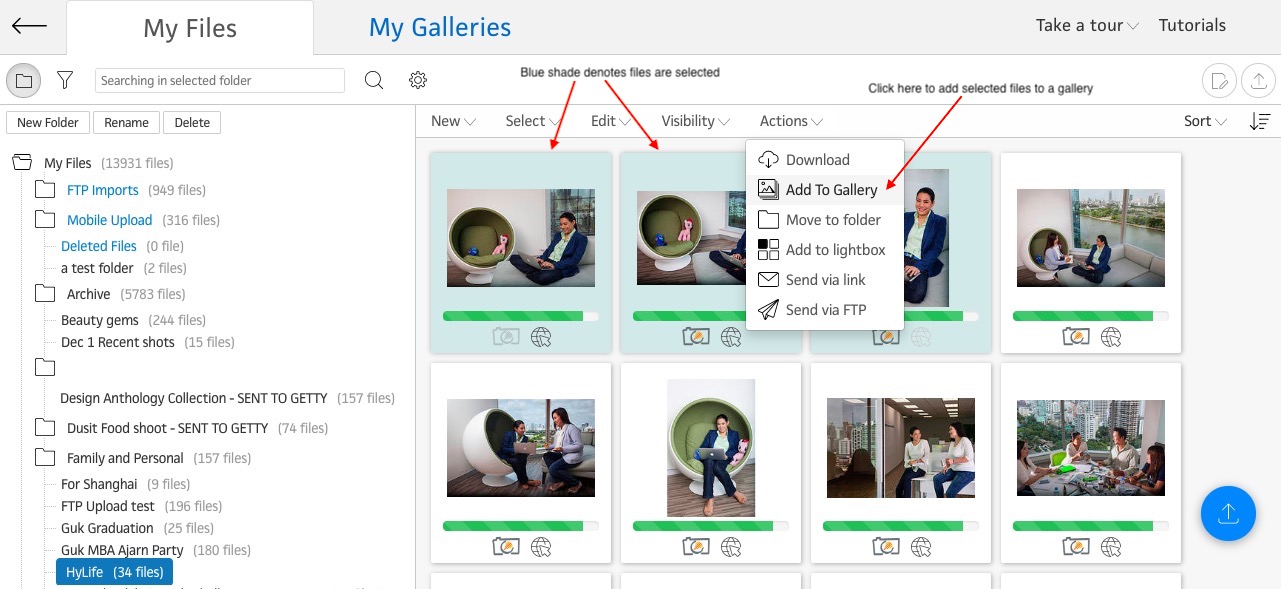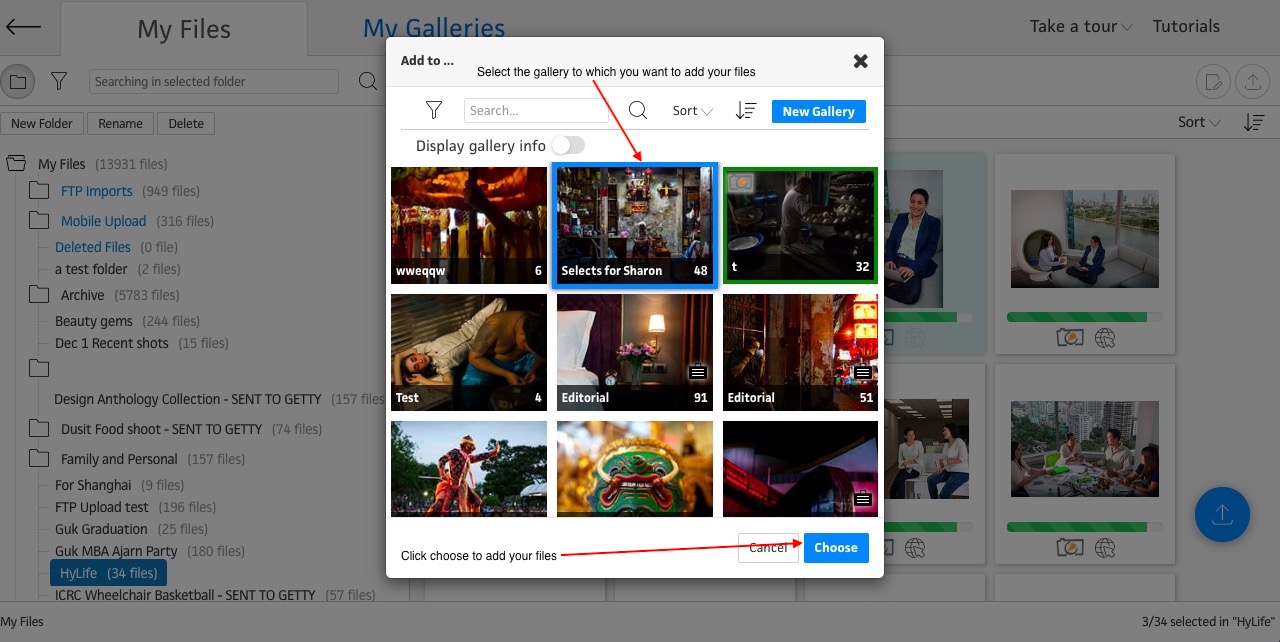 2.You can also drag and drop selected files from My Files to My Galleries. Select the files you want to move in the My Files panel. Drag them onto the My Galleries tab. Then drag the selected files onto the gallery thumbnail which is the destination for your files. 
3. Click on the blue 'plus' icon when in a gallery and then select files you wish to add using the pop up file selector. See screenshots below: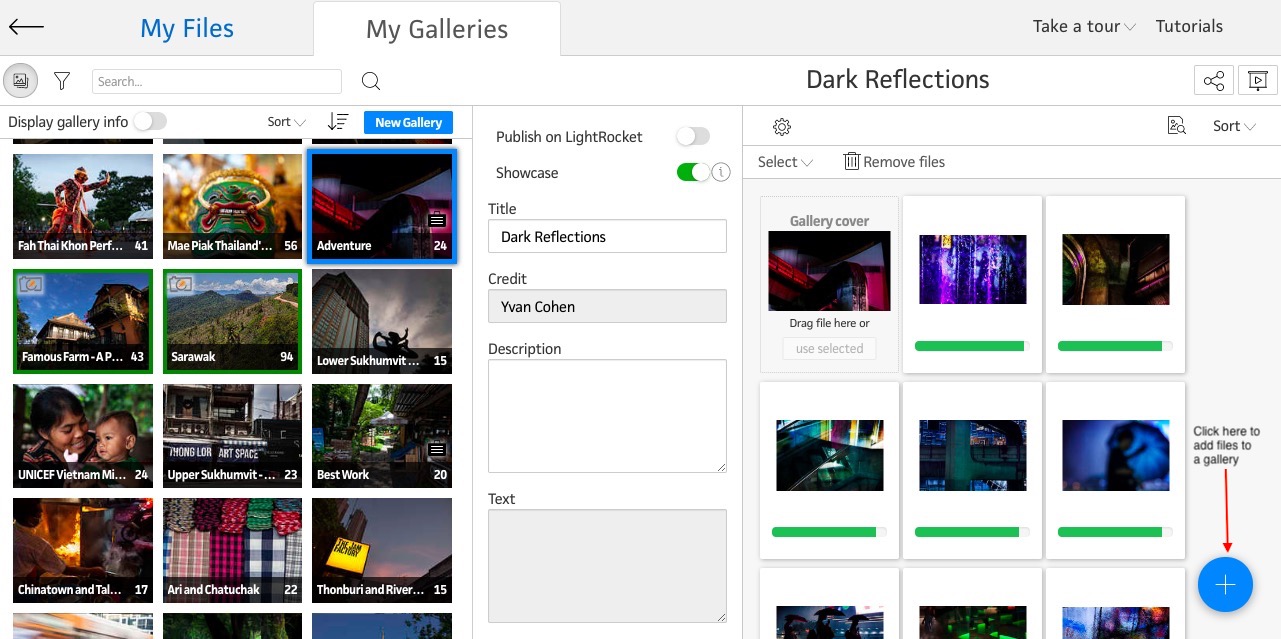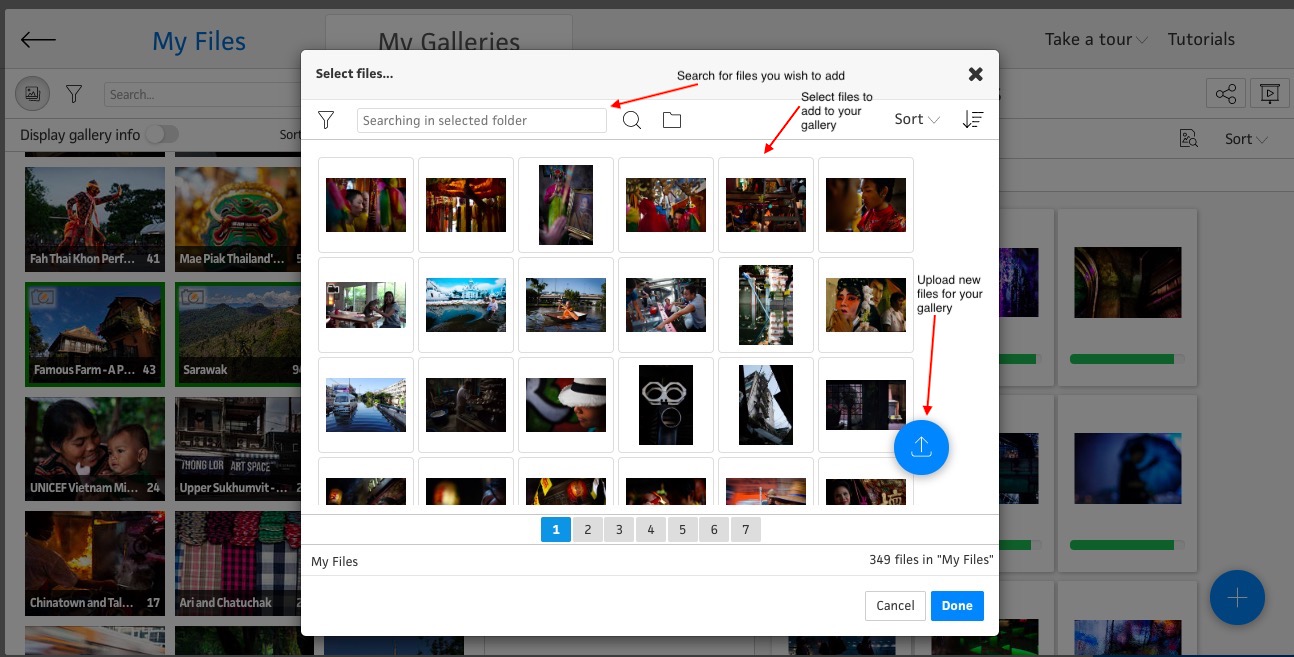 Note that galleries and showcases are handled identically. You can easily classify your gallery as a showcase or vice versa.